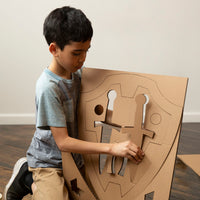 Laser Cut Cardboard Kits
Flat-packed cardboard kits, designed and ready for you to assemble! Construct your very own ultimate collection of battle-ready cardboard armor and weapons! 
Projects mailed to your door
A unique experience delivered to your door. Each full Hero kit includes over 10 armory projects, each with their own step-by-step assembly videos.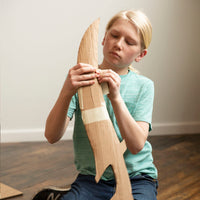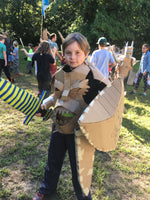 Customize your own adventure!
Each kit is a complete and fully customizable set of arms & armor. Add your own unique style and flair with spikes, feathers, embossed imagery, secret dagger scabbards, or extra protective armor plates. Incorporate your own designs as you wish and as you need for battle!